The Fat Loss Bible
Widely hailed as "the best fat-loss book ever written", this super-precise guide takes all the guesswork out of getting shredded.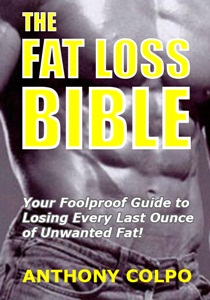 Get instant access to the ebook version here
($9.99).
To order a paperback version, click here ($19.99)
The Great Cholesterol Con
The acclaimed book that explains why cholesterol and saturated fat do not promote heart disease – and what really does.
Get instant access to the ebook here
($9.99).
To order a paperback version, click here ($25.99)