Anthony Colpo is an independent researcher, physical conditioning specialist, and author of the books The Fat Loss Bible
, The Great Cholesterol Con
and Whole Grains, Empty Promises.

For more information on Anthony's books, click here.
Ever since his teenage years, Anthony has had a keen interest in strength, health and fitness, and is constantly researching ways to keep the aging process at bay. Below is a photograph taken in October 2010 at the age of 42, further down the page is a training video recorded eight years later at 50 years of age (for more training footage, feel free to click the YouTube and Vimeo icons to the right of this page). Even his most hateful critics, such as the loathsome Internet bully Harley 'Durianrider' Johnstone, have inadvertently admitted Anthony looks many years younger than his true age.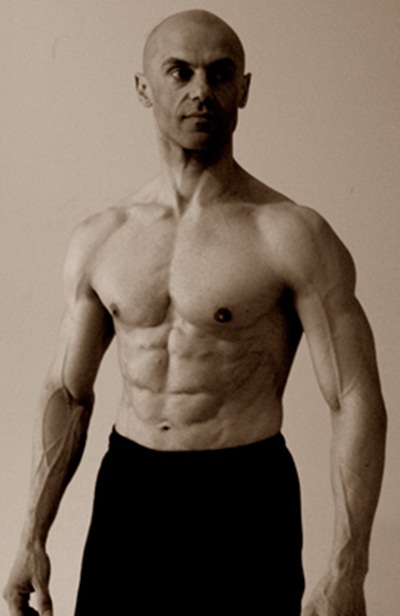 October 2010.
August 2018.
Anthony has very little presence on social media and no interest in becoming an Internet attention whore. These images/videos are posted simply to confirm Anthony practices what he preaches, and has been doing so most of his life. Anthony is the first to admit he's hardly the only fit guy residing on the northern side of 40: There have been numerous endurance and strength athletes who have maintained excellent physical fitness into old age and Anthony has always found these folks highly inspiring.
In keeping with his ethnic background, Anthony eats a Mediterranean-inspired diet, eats treats, drinks coffee and is a moderate drinker. Aside from caffeine and alcohol he has never used recreational drugs, including cigarettes.
He is adamant that Spartan, radical or faddish diets are simply not necessary for good health and are often counterproductive. Similarly, he maintains keeping in shape is not rocket science and eschews complicated fitness regimens. Spreadsheets are for accountants, says Anthony, who prefers to follow a relatively simple but effective fitness regimen.