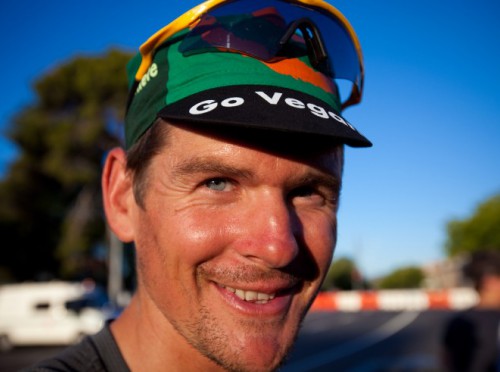 The following is reprinted for reasons of transparency and public interest. It is a cease and desist warning sent today (20 October 2020) to Harley David Johnstone (pictured above), a notorious cyber-stalker and online bully who has been waging a deranged hate campaign against yours truly for the last nine years. Further actions against Johnstone are pending.
CEASE AND DESIST NOTICE to Mr Harley David Johnstone, aka "Durianrider" (and various other aliases).
In response to your unsolicited email received 17 October 2020:
With the sole exception of participating in a mutually agreed mixed martial arts encounter, it has been made explicitly clear to you that Mr Anthony Colpo wants nothing to do with you. He does not want to socialize, mediate, negotiate, or in any other way communicate with you.
The aforementioned sole exception that has been made abundantly clear to you, in person and through various online channels, is that Mr Anthony Colpo is prepared to meet you "in the ring" for a mixed martial arts encounter. In light of your long history of provocation, coupled with vexatious assault and property damage allegations, it has also been made abundantly clear to you that you would need to sign a legally binding agreement confirming it is a mutually agreed event. As part of this agreement, you would confirm you are participating in the fight of your own volition, and you indemnify Mr Anthony Colpo and any individuals involved with hosting/organizing the event from any and all liability for any injuries or 'property damage' (physical, psychological or otherwise, real or imagined) you may suffer during said event. To prevent the possibility of a "no-show", it would also be requested that you place an agreed sum of money (bond) in an escrow account maintained by an independent third party. This amount would help cover such costs as staffing for the event, venue hire, advertising, etc, for which you would be held liable in the event of your non-attendance.
Let the record show, despite your long history of threatening, harassing behaviour towards Mr Anthony Colpo and others, and your ongoing efforts to portray a "tough guy" persona via your various social media channels, you have continually ignored the invitation of Mr Anthony Colpo to participate in such an event. It is also common knowledge that you have declined similar offers from other individuals you have harassed, both online and in person.
You therefore have no lawful justification in continuing to make contact with Mr Anthony Colpo.
This is notice for you to IMMEDIATELY CEASE AND DESIST IN ALL COMMUNICATION TO/WITH AND YOUR ONGOING HARASSMENT OF MR ANTHONY COLPO which includes, but is not limited to, email contact, in-person contact, defamatory online content, and anonymous phone calls. This includes all such aforementioned actions you commit under your various online aliases, including "Durianrider", "Durianriders", "Corbin Mason", "Mason Cernovich", "Julian Johnstone", "TrutherNZ", "Vegans Gone Crazy" and others too numerous to list here.
Your nine-year history of malicious online defamation and unsolicited abuse and harassment of Mr Anthony Colpo meets the criteria for unlawful stalking as per Section 19AA of the Criminal Law Consolidation Act. It is understood Norwood Police have already explained this section of the act to you and issued you and your partner stalking cautions in relation to your cyber-stalking of other parties.
As for your intimations of impending legal action, Mr Anthony Colpo is not interested in negotiating private agreements with an individual of your character. He is instead pursuing further action through the courts system.
Per,
Anthony Colpo.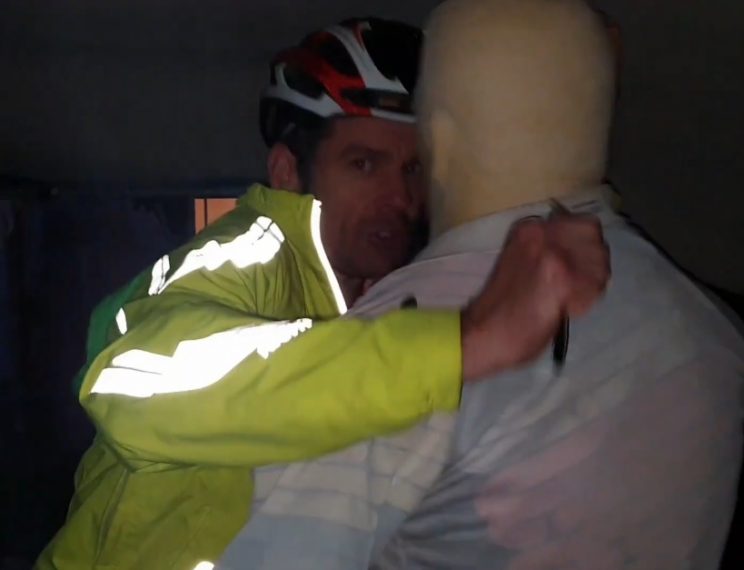 A screenshot from a bizarre 2 June 2020 YouTube video in which Johnstone stabs a BOB dummy with a kitchen fork.