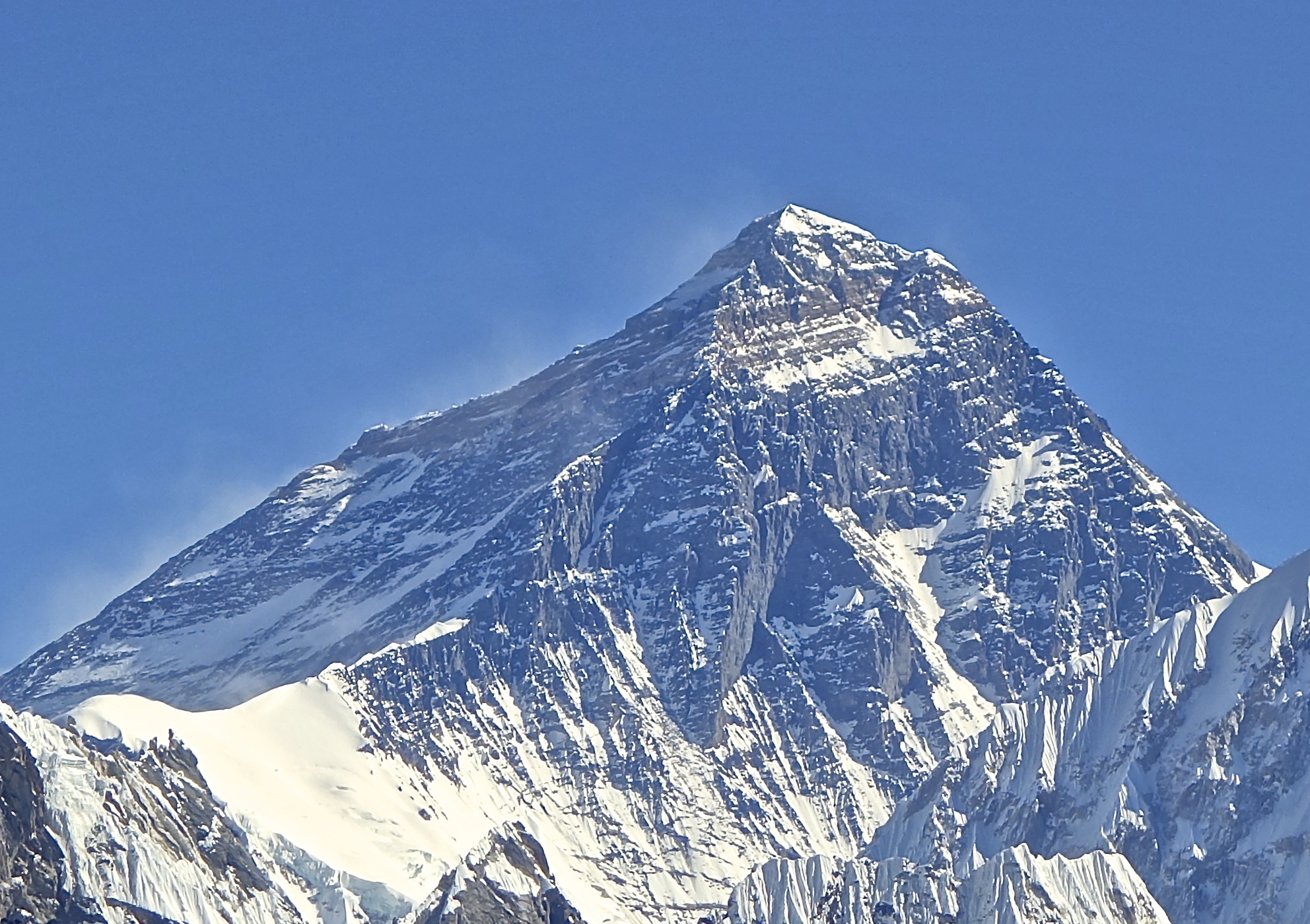 If you would prefer a traditional black type/white background view of this page, click on the little green icon to the left.
For Maria Strydom and her husband, Robert Gropel, climbing Everest while adhering to a strict vegan diet was their "own personal Everest."
The 34-year-old Strydom, a lecturer at Monash Business School in Melbourne, Australia, had a message she wanted to share with the world: Veganism is not a handicap.
She and her husband, a veterinarian, both stuck closely to the rigorous diet required by vegans — no animal products whatsoever — for which they experienced criticism. Some thought they didn't receive enough iron and protein in their diet for such strenuous physical activity.
"It seems that people have this warped idea of vegans being malnourished and weak," Strydom said in an interview on the Monash Business School's blog. "By climbing the seven summits we want to prove that vegans can do anything and more."
Those "seven summits," refer to the highest peak on each of the seven continents.
"I had a foreboding, a bad, feeling," Kurt Gropel told the Sydney Morning Herald. "I said, 'I don't want you to go' — they weren't very happy about that."
"Everest is a killer," Kurt said. "There are 200 corpses up there that decorate the path. They are all people who thought they could go up and down."
But the couple felt prepared.
"A very experienced guide in Alaska once told us that of all the things you can regret once you are on the mountain, you will never regret overtraining," Strydom said before the climb. "It is also important to get experience spending long periods on a mountain."
Despite their thorough preparations and previous climbing experience, Everest proved unscalable for the couple. They reached Camp 4, the final camp, at 3,000 feet below the summit, before suffering altitude sickness. It caused fluid build-up in Strydom's brain, which killed her Saturday. Gropel, alive but fighting fluid build-up in his lungs, had to be taken down the mountain by sled, the Sydney Morning Herald reported. He was taken to a hospital in Kathmandu, Nepal.
Another member of Strydom and Gropel's climbing party, 36-year-old Eric Arnold, also died.
Heinz Gropel, Robert's father, told the Australian that Robert will probably recover, at least in the body.
"Physically he's OK, we think," Heinz said. "Mentally he is a mess. He's just lost his wife. These guys were not amateurs, they were ­experienced climbers."

Strydom was one of three climbers seemingly in the primes of their respective lives — one has to be to scale Everest — to have succumbed the mountain's many dangers since Thursday.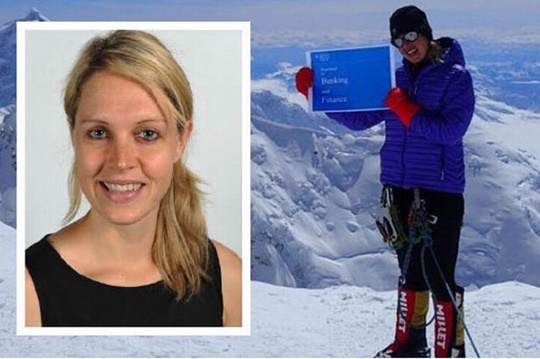 Maria Strydom.
The latest, according to the Associated Press: Subhash Paul, an Indian climber who had fallen sick and was being helped down the mountain by Sherpa guides when he died overnight. "It is not clear what happened," expedition organizer Wanchu Sherpa, of Trekking Camp Nepal, told CNN. "We believe the weather suddenly deteriorated at some point, and the team lost direction."
Two other members of Paul's team, Paresh Nath and Goutam Ghosh, are now missing, CNN reported. "We are trying to communicate with other expedition teams around that level to locate the missing climbers," Gyanendra Shrestha of the Nepal Tourism Department told CNN.
Meanwhile, about 30 more climbers have become sick, frostbitten or both near the summit during the past few days, the AP reported.
Sources
https://www.washingtonpost.com/news/morning-mix/wp/2016/05/23/woman-trying-to-prove-vegans-can-do-anything-among-three-dead-on-everest-two-more-missing-and-thirty-sick-or-frostbitten/
http://business.monash.edu/news-and-events/news/lecturer-faces-new-heights
---
Anthony Colpo is an independent researcher, physical conditioning specialist, and author of the groundbreaking books The Fat Loss Bible
, The Great Cholesterol Con
and Whole Grains, Empty Promises.
For more information on Anthony's books, click here.
---
The Mandatory "I Ain't Your Mama, So Think For Yourself and Take Responsibility for Your Own Actions" Disclaimer: All content on this web site is provided for information and education purposes only. Individuals wishing to make changes to their dietary, lifestyle, exercise or medication regimens should do so in conjunction with a competent, knowledgeable and empathetic medical professional. Anyone who chooses to apply the information on this web site does so of their own volition and their own risk. The owner and contributors to this site accept no responsibility or liability whatsoever for any harm, real or imagined, from the use or dissemination of information contained on this site. If these conditions are not agreeable to the reader, he/she is advised to leave this site immediately.